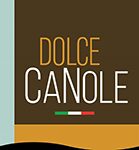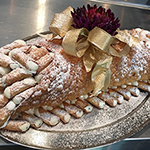 Chefs Dean and Jason Nole are the inspiration behind Dolce Canole, both graduated with high honors from the Culinary Institute of America. Dean and Jason trained respectively under the tutelage of several marque celebrity chefs.
Dean, in 1991, was awarded the first scholarship from Grupo Restaurante Italiano which led to an apprenticeship with La Martorana in Palermo Sicily where he studied under master pastry chefs and perfected the craft of Southern and Sicilian pastry and dessert.
For over two decades, Dean and Jason have operated Café Canole which has become Central New York's first choice in fresh premium Italian pastries and desserts. With this background, Dolce Canole was developed with the goal of bringing Italian pastries and desserts to the broader marketplace while maintaining the same high standards of quality and authenticity that have helped shape their careers. Dolce Canole now makes getting Italian pastries easier. Place your order online or with a customer service representative today.